A man's shirt was a series of rectangles cut or torn from fabric and stitched together much like the illustration below.  Linen was a common fabric and the fineness of the weave determined the cost, thus those of lesser means had shirts of coarser linen and gentlemen purchased a finer quality.  Cotton and wool were used less commonly and silk was generally a luxury in the colonies.
[Drawings are from Cat Tsannenbaum Schirf posted to Pinterest.  She credits her drawings to the information found in Beth Gilgun's "Tidings From the 18th Century".  "Tidings" is a must-have for anyone interested in 18th century clothing.]
Necklines could be plain, tucked, or frilled and gentlemen and commoners alike wore some sort of neck piece.  A gentleman probably purchased shirts while a common man likely either made them himself or his good woman made them for him.
French shirt in the collection of the Metropolitan Museum.  Copied from Pinterest.  Dated to about 1780 it is of linen.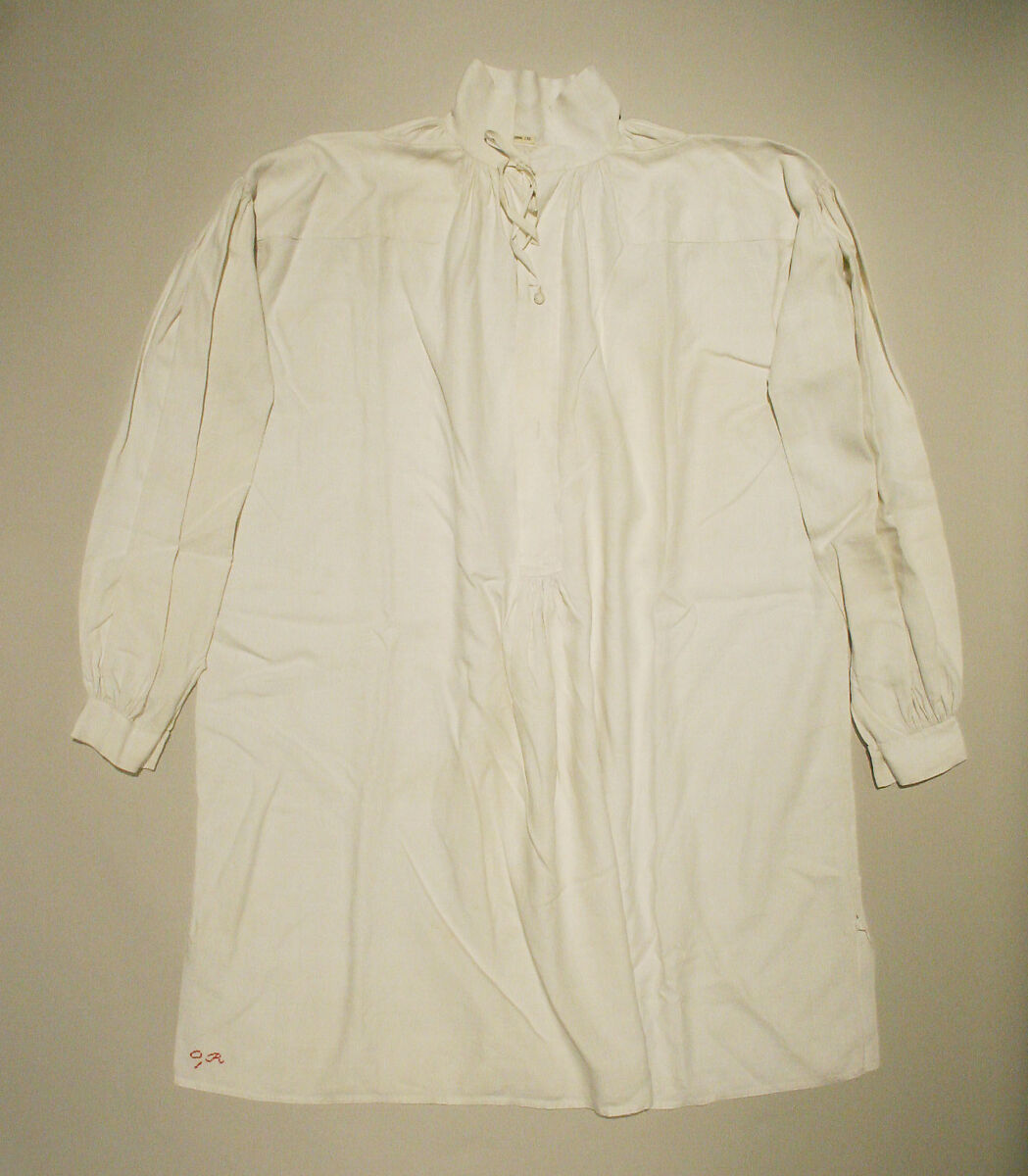 Shirt, ca. 1775-90, Metropolitan Museum, linen and cotton.
Detail of a mid-18th century nightshirt of fine linen with ruffle edging and thread buttons.  The texture of the linen is seen.
This is a quick down and dirty look at 18th century men's shirts.  It is not meant to be an all encompassing history.  Visit back periodically or follow us for more posts.